Regular price
Sale price
£45.00 GBP
Unit price
per
Sale
Sold out
Boost collagen production and relieve dry skin in menopause with our velvety moisturiser. Powered by phytoestrogen, peptides, antioxidants, multi-molecular hyaluronic acid, vitamins and natural butters in a super nourishing formula specifically designed for hormonal skin changes caused by perimenopause and menopause.
Skin Goal
Plumper, glowing, nourished skin
Targets
Dryness and loss of collagen
Liquid error (snippets/buy-buttons line 153): Could not find asset snippets/icon-unavailable.liquid

Vegan

Cruelty Free

Made in UK
View full details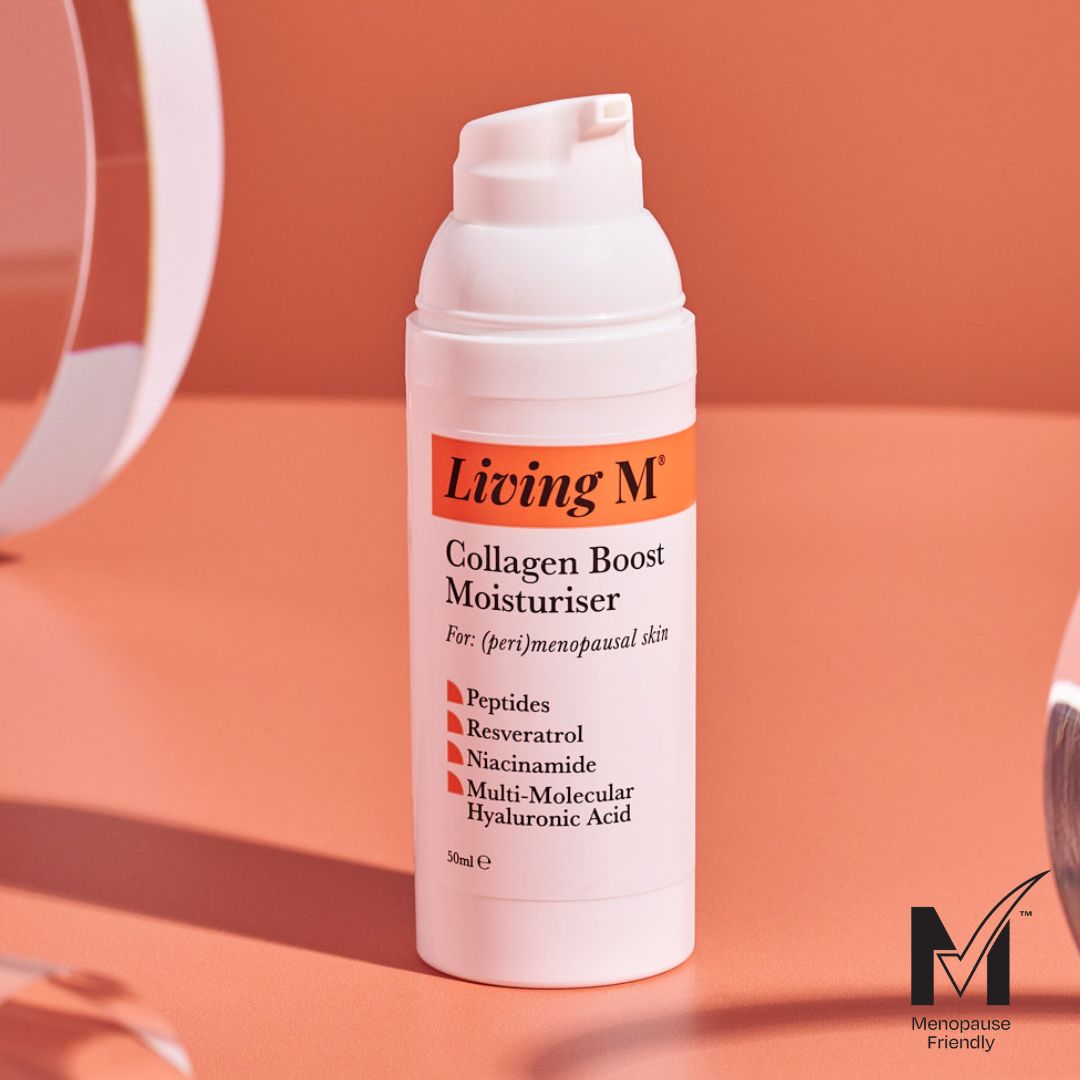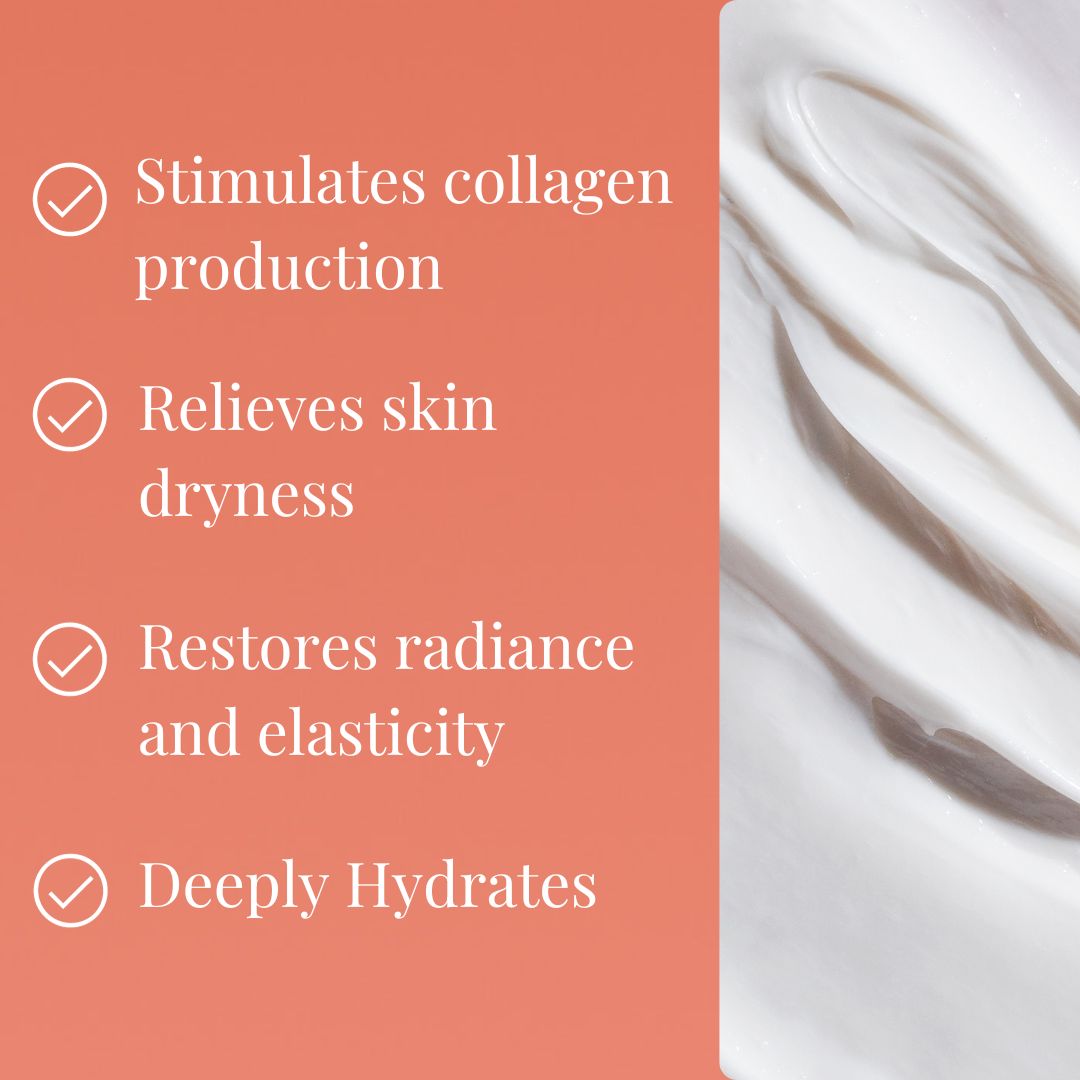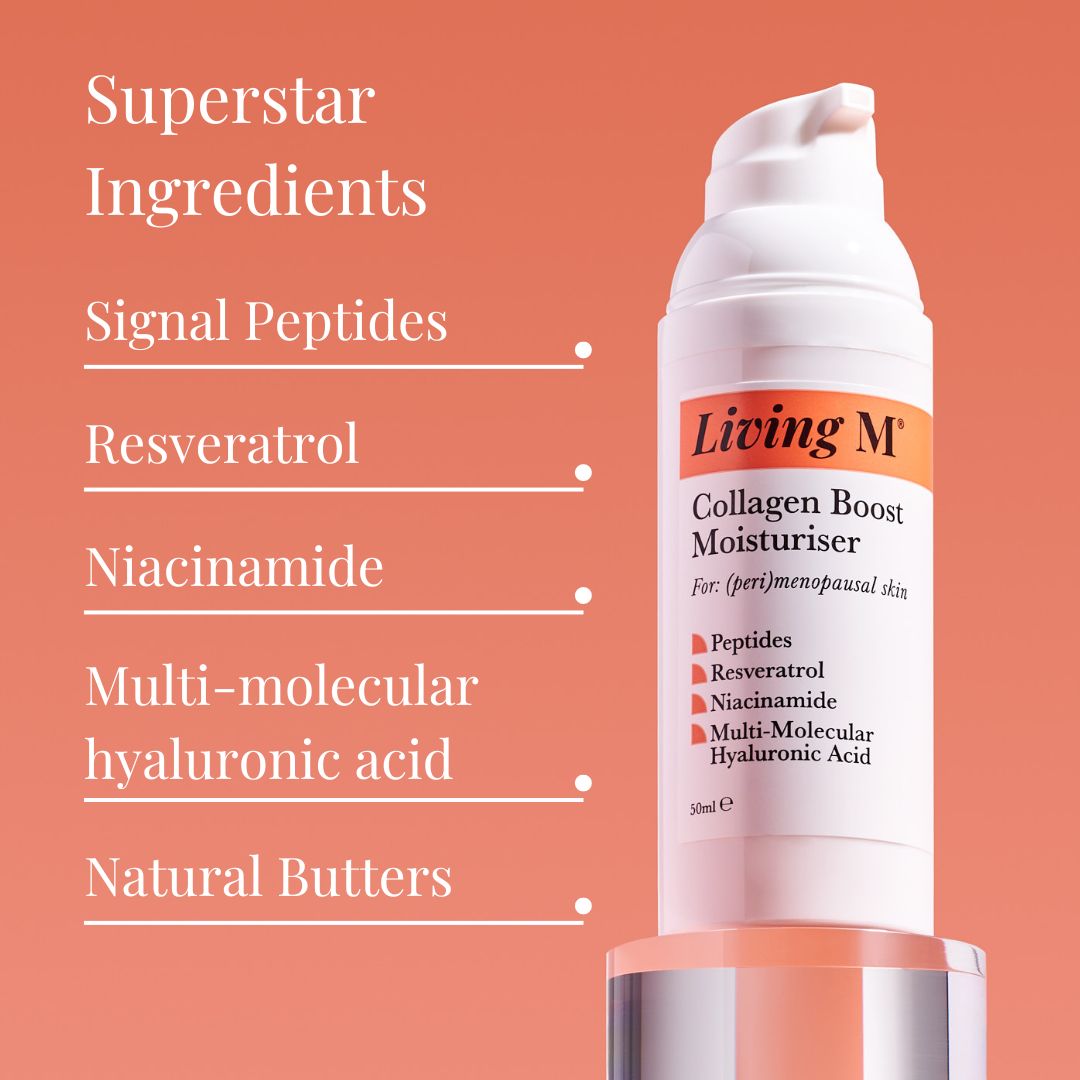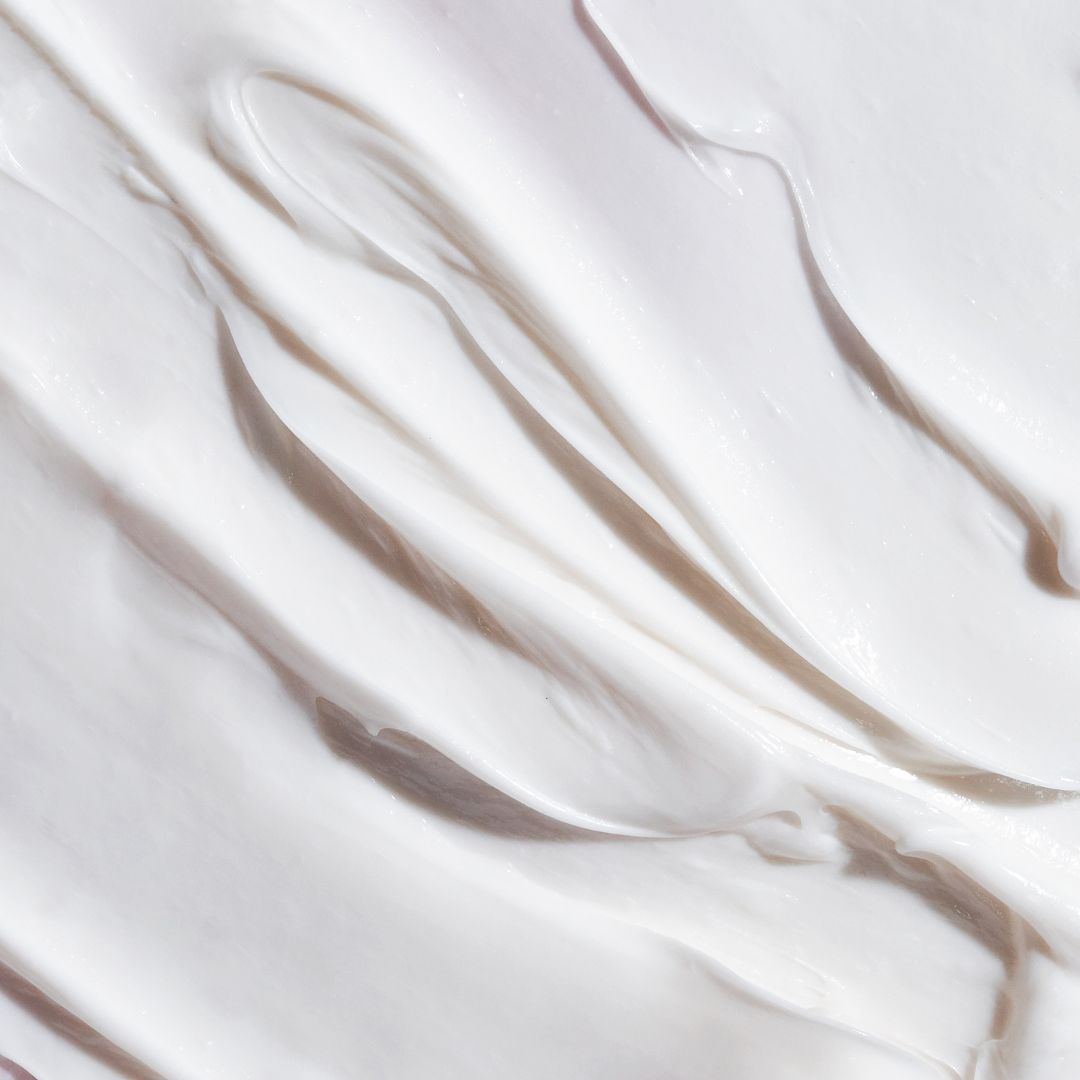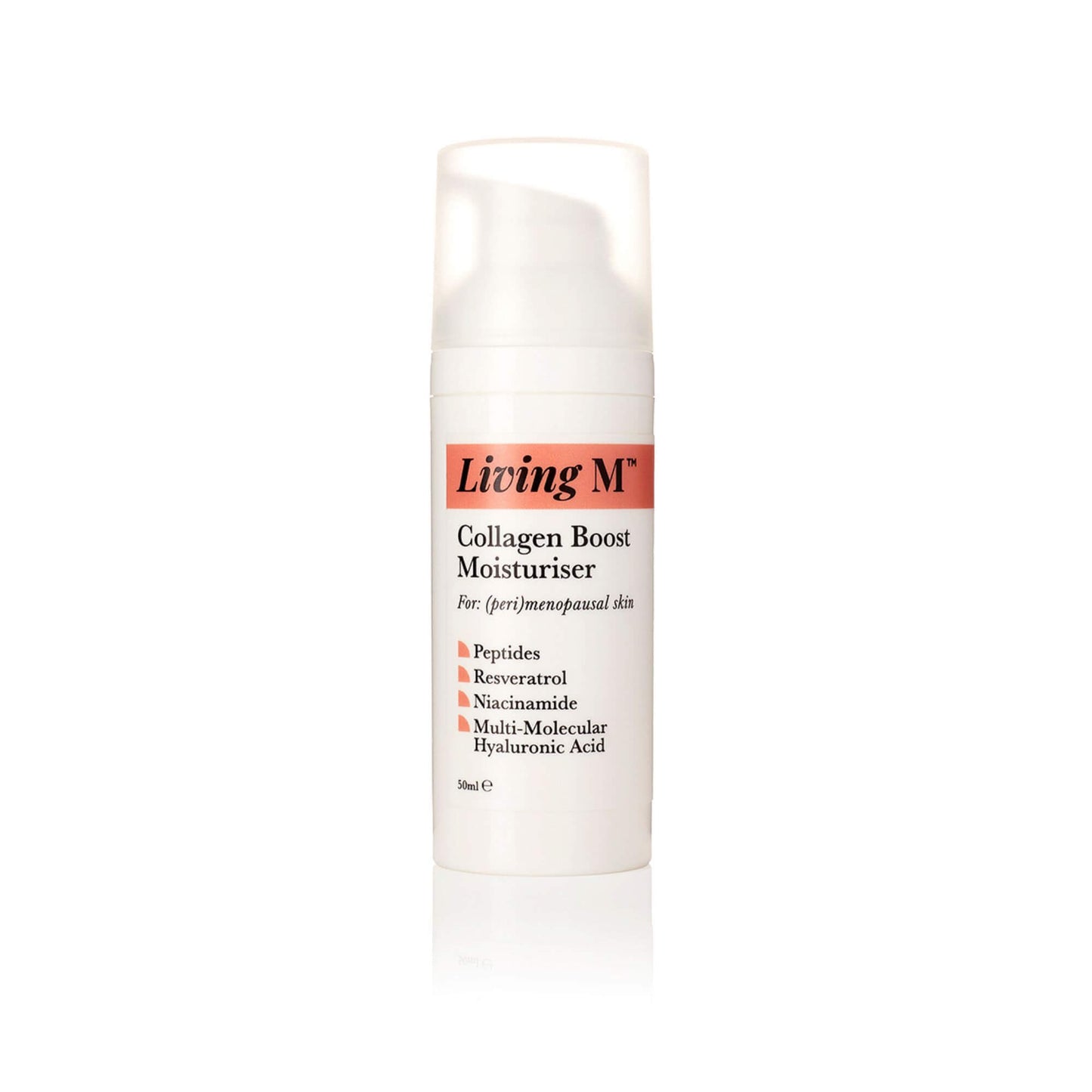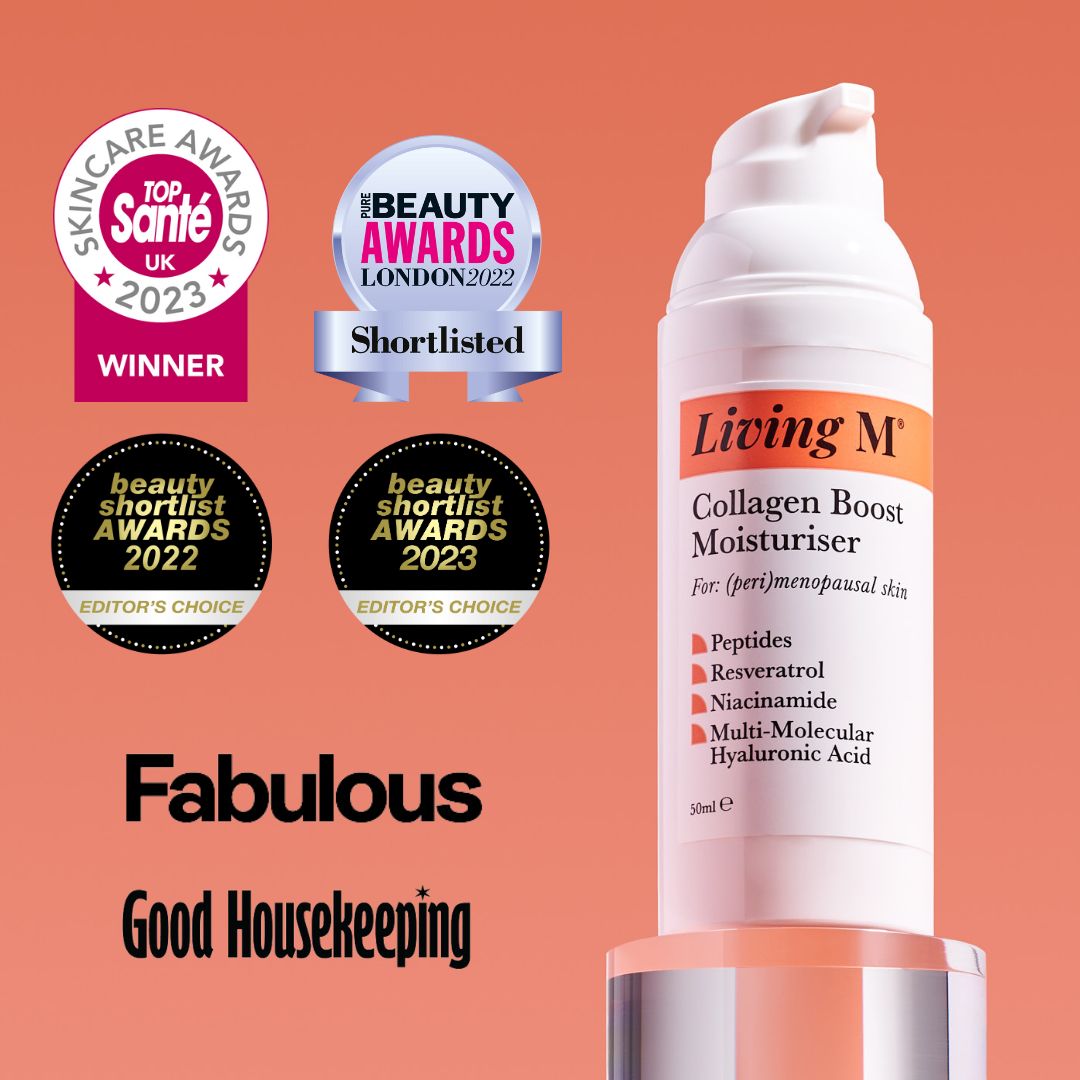 How it works
Expertly developed to target the key symptoms of menopausal skin changes.
Stimulates collagen

Combined power of peptides and resveratrol targets the visible signs of oestrogen and collagen loss caused by menopause.

Relieves dryness

This velvety formula enriched with vitamins and natural butters delivers vital nourishment to dry, dull menopausal skin.

Restores radiance

Revive and brighten skin with radiance boosting niacinamide and re-energize skin tone and elasticity with resveratrol, a potent antioxidant.

Deeply hydrates

Low, mid and high molecular weights of hyaluronic acid penetrate deep into skin's layers to deliver intense hydration and lock in vital moisture.
Superstar Ingredients
We care about what goes into our products.
Peptides

Cell communicating ingredients that stimulate collagen production for firmer, smoother skin.

Resveratrol

This potent phytoestrogen and antioxidant with oestrogen-like effects is a must for menopausal skin. It improves skin elasticity, calms and supports collagen production.

Niacinamide

Strengthens skin's natural barrier, brightens and boosts radiance as well as calming redness and hormonal breakouts.

Multi-molecular hyaluronic acid

A powerful moisture-binding ingredient that works beneath the skin surface and can hold up to 1000x its weight in water.

Avocado and Cupuacu Butter

Nourishing natural ingredients that are jam-packed with essential fatty acids that deeply moisturise and protect.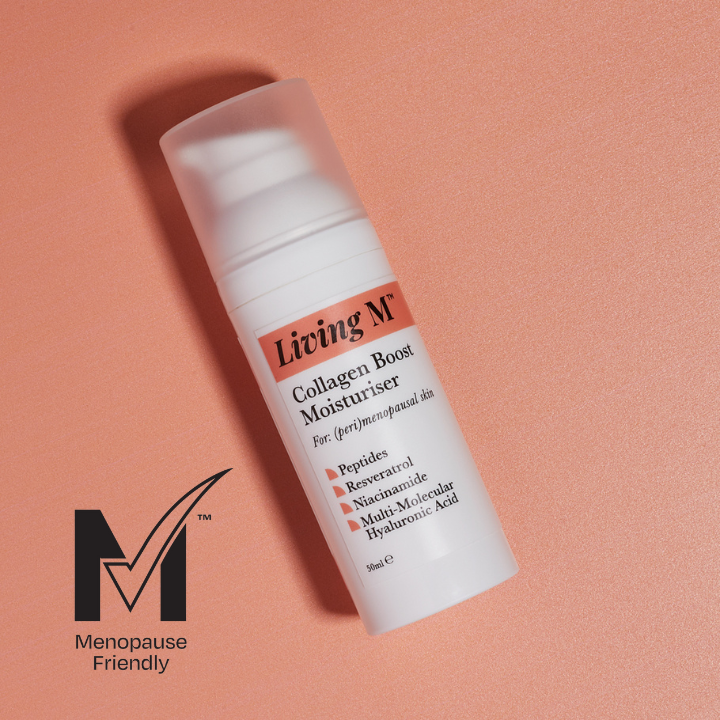 Why do I need it in menopause?
Collagen is the structural protein responsible for skins elasticity, 30% will be lost during the first 5 years of menopause. As collagen levels decline skin will become drier, thinner, more sensitive and less radiant. Collagen Boost Moisturiser is a velvety day cream designed to boost collagen production and deliver vital nourishment for plumper, glowing, firmer skin. A potent blend of collagen-boosting peptides, vitamins, antioxidants and nourishing natural butters. If there is one product you need in menopause, this is it.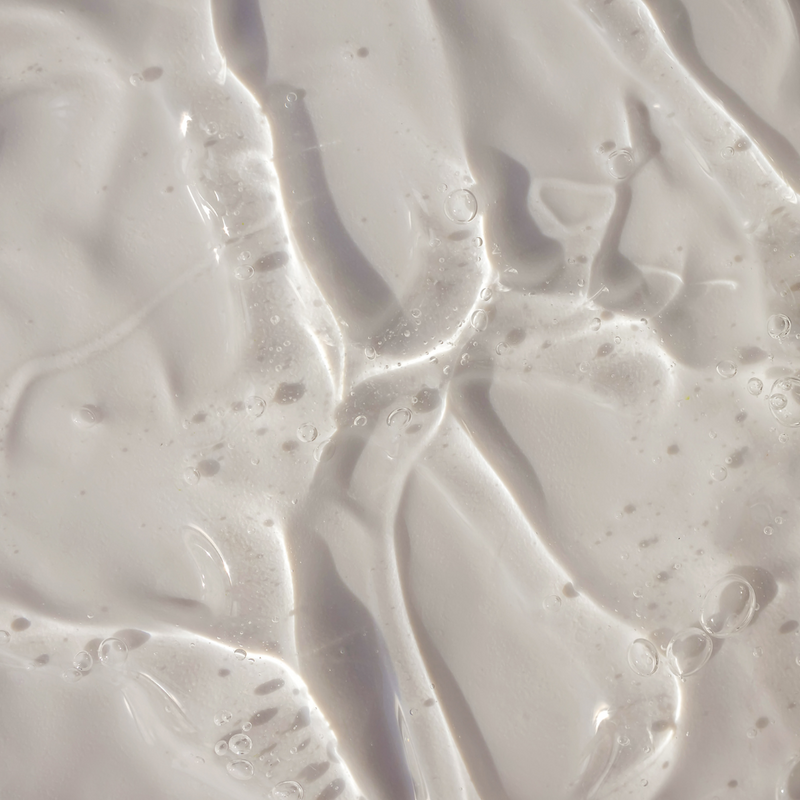 When do I use Collagen Boost Moisturiser?
Use Collagen Boost Moisturiser daily, morning and night.
How much do I use?
Use 1-2 pumps applied to clean, dry skin – on face, neck and decolletage.
Can I use it with other products?
Collagen Boost Moisturiser has been designed to be used individually or for optimal results combine with Quench & Soothe Serum and Super A Retinol Sleep Cream.
Does it contain SPF?
No. We advise to use a separate SPF product to ensure your skin is properly protected. Sunscreen is its own layer of skin protection and should be the final step in your skincare routine before applying makeup. We advise to use SPF 50 every day.
When should I see results?
It is important to be consistent with any skincare routine to see results. Results are most visible after 28 days of following your routine because this is how long it takes for new skin cells to form.
How long should Collagen Boost Moisturiser last?
If used daily, morning and night, Collagen Boost Moisturiser should last approximately 8-12 weeks.
Love these products!
I've been using the serum and moisturiser for about a year now and my skin has never been better! I have regained my youthful glow - amazing!
Fab
My skin no longer feels half so dry and I'm sure looks younger 😂 my hands are well moisturised from any excess too!
Amazing find
This cream is perfect. I have always had sensitive skin and have changed from one brand of expensive moisturiser to another over the years as lines have been discontinued. This lovely cream is so gentle on the skin and makes it feel both hydrated and smooth. You need very little of it and it is great value for money.
Fab moisturiser
Love this product! Feels great on my skin, a great purchase. My skin feels so much better.
Great product
I sometimes suffer from blotchy skin but find that it has improved a lot since I started using this moisturiser.
Shop Sets and Save 20%
Discover our most loved products. Expertly formulated with proven active ingredients to target the hormonal skin changes caused by the menopause.